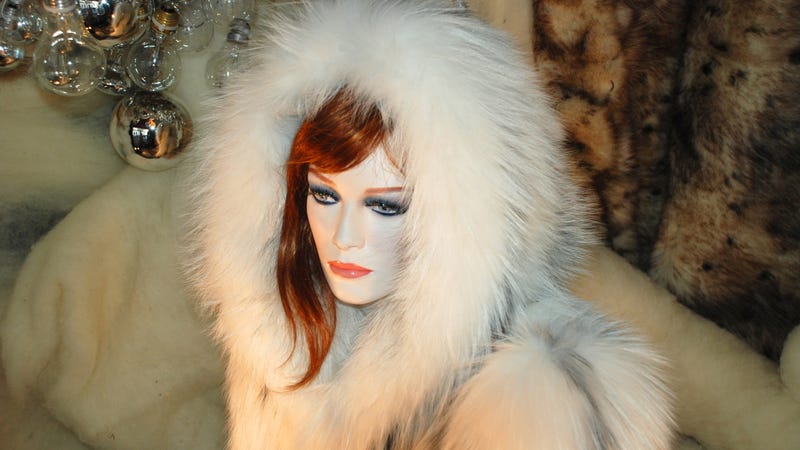 Earlier this winter, I idly clicked over to an article about what to wear when it's freezing outside. The article promised tips for "if you've lost feeling in your fingers." In the accompanying video, a stylist lamented temperatures that make you "kinda want to die." To combat this feeling, she suggested the following:
wearing two light jackets on top of one another;
wearing two (two!) vests;
carrying a purse covered with shearling material to function "kind of like a muff or a mitt, but in an accessory."
She also suggested wearing skinny jeans under a sleeveless dress, and layering with short-sleeved sweaters.
I'm not sure who this cold-weather makeover guide was intended for – perhaps pre-teens whose social circles are going through a phase where they refuse to wear big puffy coats? Or someone trapped in a winter climate with only a summer wardrobe? Someone who hates mittens, leaving them reliant on fuzzy accessories against which they must press their hands pathetically?
As it happens, I have some experience with losing feeling in my fingers. Four years ago, I was diagnosed with Raynaud's – an autoimmune condition that affects as many as 28 million Americans. If you're a woman, you're nine times more likely to have it, and some estimate it affects as many as 20 percent of women of childbearing age.